Niemira - Vixen
---
10 DAY TOP BABES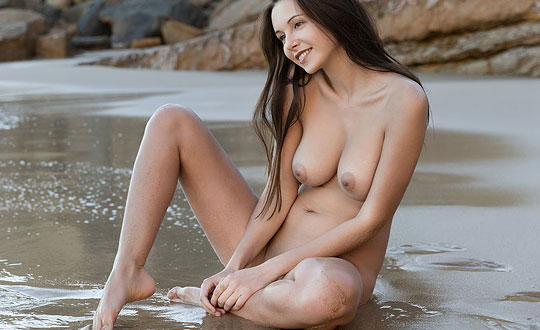 Comments (6)
---
I want to fall asleep.. and wake up next to this beauty
---
Wauwzers!!
---
Wat een prachtige dame zo naakt en mooi .i
---
Great set, very sexy, sultry. Definitely a favorite for Niemira
---
you want sex I know it I also want sex so wanna have some sex with me
---
Niemira with the brunette hair, the green-gray eyes, the pouting mouth and the smoking young body has been satisfying my sexual urges for the last several weeks. Now she is at my home ready to go to a party with me while wearing a hot black camisole with a deep cleavage and nothing underneath, knowing what she can do with that body. Slowly she strips off revealing the most gorgeous young tits imaginable and I grow instantly hard. She kneels submissively on the bed, her hot white ass jutting into my face and staring at me with those deep grey-green eyes. I begin to smack her ass with harder and harder strokes as she begins to moan helplessly, awaiting a pounding from my big cock. Tonight the plan is for her to tease so many horny older men, giving them hope of a little pussy as they tongue-kiss and finger her intimately while my back is turned. But the bitch knows she is mine and will leave them with stiff painfully hard cocks that they will have to jerk off to give them relief. I drag her out of the party and into the limo, pulling on her leather leash like a dog. Inside the car, I push her down to the floor as she quickly takes my hot hard rod into her mouth. Excitedly I push deeper and deeper until it is buried in her throat and she begins to choke and gag on it. She moans around my huge cock, as I take her mouth harder and faster, revelling in the hot wetness. Soon I will come all over her face as her frantically scrabbling fingers produce the first of many orgasms of the night !
---